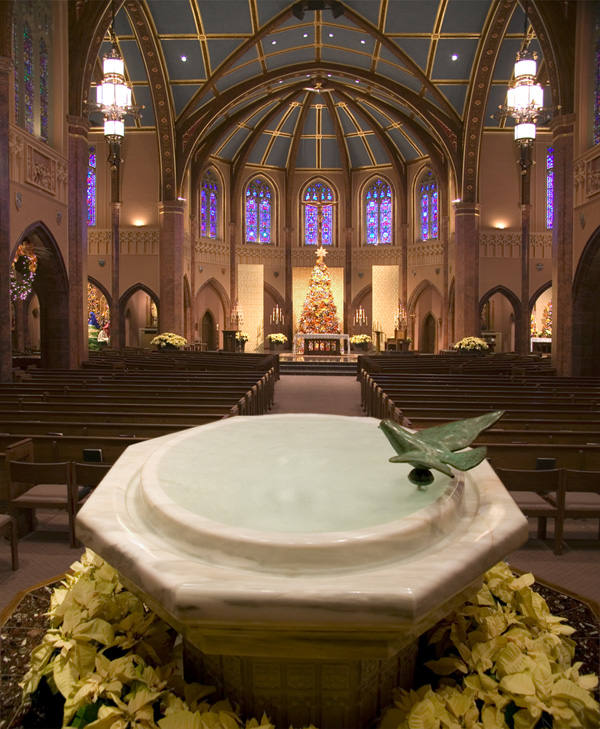 Meet the St. Ambrose Family
St. Ambrose Parish boasts a growing and diverse population. The next time you attend Mass, look around you. Who are your neighbors? It could be a young engaged couple, children, grandparents, large families, young families with babies, the elderly and singles. St. Ambrose parish runs the gamut, coming from diverse ethnic and economic backgrounds. The glory of our parish is that it represents a cross section of the metropolitan Detroit area.
Each brings a special gift to St. Ambrose — so many people, from all walks of life, coming together, unified in one sole purpose: to worship and praise God, and to love one another.
Parish Office
15020 Hampton Rd.
Grosse Pointe Park, MI 48230
Phone: (313) 822-2814
Fax: (313) 822-9838
Religious Education: (313) 822-1248
Email: stambrose@comcast.net
www.stambrosechurch.net

Parish Staff
Pastor: Rev. Timothy R. Pelc
Pastoral Minister: Charles Dropiewski
Minister of Music: Norah Duncan IV
Religious Education: Elizabeth Haley
Masses
The Lord's Day
Saturday Vigil — 4:00 p.m.
Sunday — 8:30 and 11:15 a.m.
Weekdays on Tuesday, Thursday
and Friday — 8:30 a.m.
Baptism
Arrangements for both adults and infants can be made by contacting the parish office.
Penance
During Lent at weekly intervals. During the remainder of the year by appointment.
Marriage
Couples should contact the parish office at least six months in advance of the proposed date to make arrangements.
Anointing of the Sick
Anyone in danger of death, also prior to major surgery or due to advanced age.